1 tag
1 tag
I'm writing this down as a reference for days I'm feeling down and stressed and lethargic and bummed out about the world Little things that make life slightly more magical and great (a vomit-inducing, sentimental list): [[MORE]] -Hot tea with honey on a rainy day -warm, sweet oatmeal on a cloudy morning -listening to someone practice an instrument they love -finding miscellaneous notes...
3 tags
2 tags
1 tag
3 tags
3 tags
Explosions Reported at Boston Marathon
itstactical: Our thoughts and prayers go out to those in Boston. Here are some resources we've gathered so far. Looking for a runner? Use this form. If you're trying to call someone in Boston, phone lines are jammed. SMS, Twitter, and Facebook might work better. [Lifehacker] Live news updates on The Verge and NPR Reconnect with loved ones in Boston on Red Cross Safe and Well Donate blood...
4 tags
1 tag
Anonymous asked: jenny I'm feeling so sad ): my social/general anxiety is making me feel constantly depressed. I'm even afraid to draw, because I feel I won't be any good at it.
2 tags
3 tags
2 tags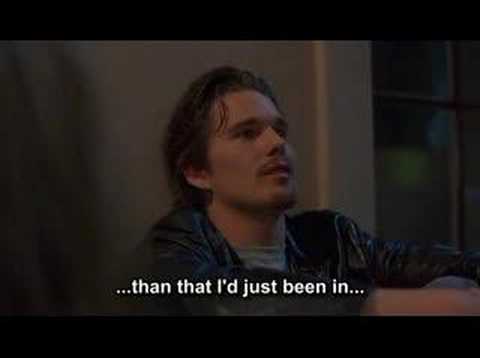 3 tags
1 tag
I'm in Episodic Mag! →
My art's in issue 2 of the online literary magazine Episodic (starting pg. 21)!!! Check it out! The mag's a lovely compilation of different artists and poets and writers alike and I'm just really excited about it (whispers) Favorites include Emily Griffin's poetry (p. 30) and No One Has Perfected the Art of Saying Goodbye by Vincent Bauters (p. 71) Yeah uh yeah Give it a...
2 tags
1 tag
Anonymous asked: i have an idea for a tattoo and i was wondering if you would draw it up for me? i really like the animal head you drew in the last picture you posted with the flowers dripping out of it. i was wondering if you could draw a rams skull with the flowers coming out of it with moths and butterflies coming out of it
2 tags
2 tags
2 tags
4 tags
3 tags
1 tag
"I wanted to be more dangerous than I am. Wanted to never be hurt again, to..."
– -Clementine von Radics (via clementinevonradics) I am and have been in love with this girl's poetry and writing. It's honest and genuine and the words are wonderfully strung together. Please check it out.
3 tags
Anonymous asked: How would you feel about someone getting a tattoo of your artwork? Would that be ok?
4 tags
1 tag
hahahhahahahahahahhahahahahahahhahahahahahhhhahahahhaahhhhhhhahahahahfhfehfaklfhehfhalkefhijhjf *malfunctions and explodes
1 tag
1 tag
Anonymous asked: Was hoping to this in your FAQ, but, what kind of paper do you use? I really like the soft look and color it has. You're one of my favorite artists here on Tumblr, btw. <3
2 tags
3 tags
3 tags
3 tags
2 tags
3 tags
4 tags
1 tag
drawinghours asked: would you mind making a list of all your favorite artists here on tumblr?
Anonymous asked: What is some of your life wisdom? Like throughout the years have you noticed something that would be good to know (example that things don't always go someones way, live life to the fullest, be positive, etc)?
3 tags
2 tags
3 tags
2 tags
1 tag
twoheadedjest replied to your post: I just had that split moment in time where you… go away 
I just had that split moment in time where you become lucidly aware of your existence and yes you are a part of this ever-expanding, void-manifesting universe and yes everything is convolutedly connected and you just want to melt into your surroundings and bask in the innate miracle of existing as an expendable, insignificant blip of nothing in time and now I'm back on the internet It was...
2 tags
3 tags
4 tags
2 tags
4 tags